SBB App
Interactive prototype for a new concept of the SBB app on iPhone. The focus of the design was for faster, simpler and one hand user interactions for the ever growing size of modern smartphones.
My design also touched aspects of the SBB business with important, core features such as Swiss Pass and a news feed for easier destination discoverability.
---
Oura Ring App
Static prototype for a new UI and UX concept of the Oura Ring app on iPhone. A respectful redesign approach with emphasis on information hierarchy, usability and improved user experience.
---
TechCrunch Website
Interactive rapid prototype of the mobile version of TechCrunch using real data. TechCrunch is one of the most popular websites in the world.
In this design I demonstrated how easy and efficient is to implement UX patterns using Framer X. The applied interaction design patterns are in common use in both mobile web sites and mobile apps.
---
Lifespot Logo
The project involved a redesign of the logo for the online shop for lifespot.gr. The requirements included a simple and readable typography along with a sympathetic and contextual design for the logo.
The logo represents the well known and understood cross sign of traditional pharmacies with a twist on the horizontal part of the cross which resembles a band-aid.
The colors are vibrant, with high contrast and the logo is easy to identify in marketplaces and as fav icon.
---
Ego Cam Logo
The project involved the design of a logo and app icon for Ego Cam for iOS. An AI powered app for making selfie videos with music and advanced stabilization technology.
The design represents the record button of a traditional camera app and adds organic, centered elements to reference the advanced stabilization technology implemented in the app.
The app icon has great contrast on light and dark wallpapers on iPhone and communicates well the functionality of the app, following mental models of the app's category.
The app was later renamed Faceflix.
---
Snapchat Camera Prototype
Interactive rapid prototype for a Snapchat like camera. The design uses color filters, geo location based filters and contextually aware stickers. Such examples might include location name, temperature and GIFs.
In this design I demonstrated how easy and efficient is to implement UX patterns using Framer X in a rapid way. The applied interaction design patterns are common in mobile apps with cameras which initially introduced by Snapchat and later copied elsewhere.
Such a design and rapid interactive prototype is very useful for User Testing, brainstorming and fine tuning before the development team starts writing code.
---
MacBook Pro Touch Bar Concept
Exploring the possibilities and capabilities of Framer X with a design for a different kind of screen.
This interactive rapid prototype is based on Touch Bar and a new UX paradigm in MacBook Pro. The Touch Bar is powered by Siri and can intelligently show shortcuts for multiple Spaces (virtual desktops), eliminating the multi finger gestures for swiping between Spaces.
App shortcuts appear contextually based on apps the user mostly runs along the app in the foreground.
---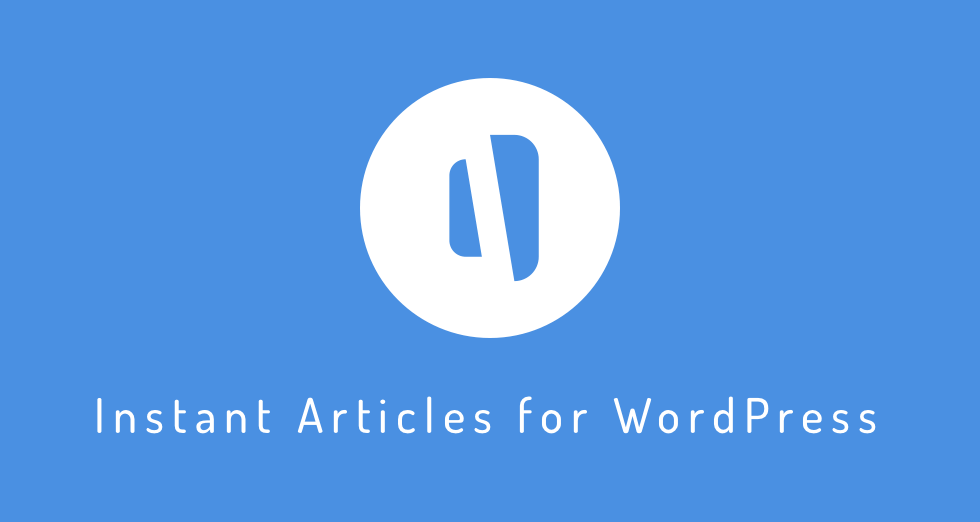 Instant Articles for WordPress Logo
The project involved the design of a logo and icon for a powerful WordPress plugin aiming to improve User Experience with cross platform advanced browser technologies and performance improvements.
The design is inspired by the WordPress logo in a very abstract way for a cohesive look and feel with the WordPress ecosystem. Its circular form aligned with industry design choices for such software and applications with emphasis on speed and performance.
---
Analytiks Logo
The project involved the design of a logo and app icon for Analytiks app for iPhone and Android. A powerful and innovative Google Analytics app which pioneered app themes (Dark Mode), flat design and infographics and was used by Fortune 500 companies.
The logo design is fresh yet familiar for apps in the analytics space, simple and symmetric and full of positive energy. The futuristic typography adds a modern spin.
Analytics was voted as one of the most beautiful apps of 2012.
---
WordPress for iOS Image Editor
The project's ideation started after watching Matt Mullenweg's keynote speech at WordCamp Europe 2018. With millions on photos uploaded every month through WordPress mobile apps, there has to be a better way for it.
The solution I envisioned was a built-in image editor with OS level photo editing controls. Existing technology packaged in a more convenient way taking advantage of iOS level optimizations and tools. The result would be an easier and faster workflow for everyone willing to upload and share beautiful photos on WordPress.
I designed a few interactive rapid prototypes for a new image editor concept and raised the issue on WordPress Github page which was received with great excitement.