+1 feature Gmail is missing: scroll down to auto load more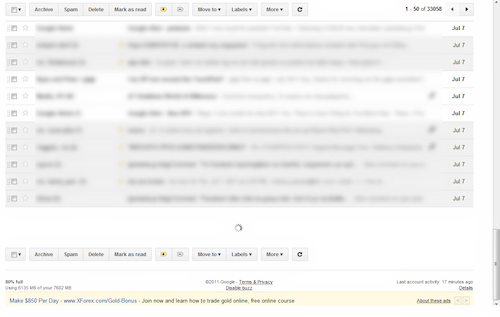 There's one thing Gmail is missing at the moment, a killer feature that will transform the way people use Gmail and interact with conversations in their inbox. I want Gmail to automatically load new conversations and emails when reaching the bottom of the page, instead of clicking on the previous and next buttons. It's a simple feature saving time, clicks and make the whole experience more fluid. The same way Twitter loads new tweets and Facebook loads new posts on the wall.
Why is such a feature missing? I can only assume it's not a Google thing to do or engineers are so hooked to previous and next buttons they don't bother with anything else.
I'd love to see this feature in Gmail Labs as a new experiment. Don't you?