Headspace App Review, Free Meditation For Mindful You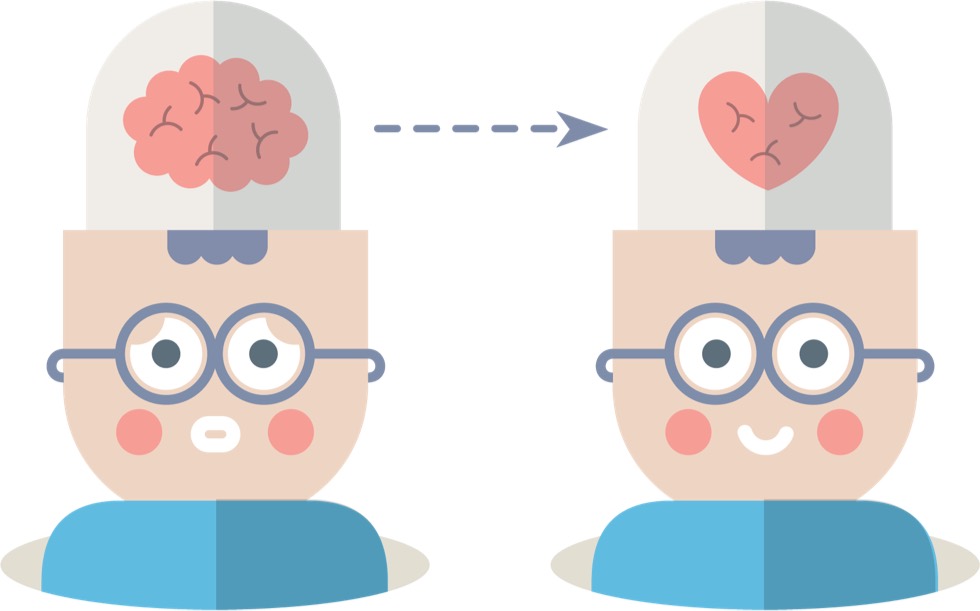 Headspace is a free meditation app. Aiming to improve your mind and life and reduce stress. Discover mindfulness for a better you. Read the full Headspace app review for details. If you are impatient this is the short version.
Conclusion. Headspace is the best meditation app. It offers more than guided meditation and mindfulness. It's a handy, beautiful guide to a better self. It's backed by science and years of experience. It just works.
If you want to know how and why it works delve in the app review.
You Don't Have To Be A Monk Like Andy Puddicombe To Meditate
I imagine that right now you're feeling a bit like Alice. Hmm. Tumbling down the rabbit hole? I know exactly what you feel. Let me tell you why you're here. You're here because you know something. What you know you can't explain, but you feel it.
You want to change your life. Improve your mind. Reduce and get rid of stress without becoming a monk. There is an app for that. Recent findings reveal how guided meditation can improve the brain.
In 2011 Harvard news published Eight weeks to a better brain. The study that appeared in the Jan. 30 2011 issue of Psychiatry Research: Neuroimaging. A team led by Harvard-affiliated researchers at Massachusetts General Hospital (MGH) reported something astonishing. The first to document meditation produced changes over time in the brain's gray matter
"It is fascinating to see the brain's plasticity. By practicing meditation, we can play an active role in changing the brain. Increase our well being and quality of life. Other studies in different patient populations have shown that meditation can make significant improvements. In a variety of symptoms".
What Is Brain Grey Matter?
According to Wikipedia "Grey matter contains most of the brain's neuronal cell bodies. Grey matter includes regions of the brain involved in muscle control and sensory perception. Such as seeing and hearing, memory, emotions, speech, decision making, and self-control".
This is where the Headspace app comes in. You use it to meditate daily. You commit yourself for 10 minutes a day and follow the Headspace program. That's it.
Apple Watch App
Headspace is a free meditation app for iPhone, Apple Watch and Android. This review is based on experience with iOS 9 and iPhone.
When you download Headspace you can start meditating right away. The app offers 10 guided meditation sessions for free. Each session lasts for 10 minutes. No registration is required. The app on boarding is simple and beautiful. Gorgeous animations explain every move. For everything else there is Andy.
Andy Puddicombe is the co-founder of Headspace. An ex monk who wants to make the world a better place using meditation. He describes Headspace as a gym subscription for the mind. He is the calm, soft voice you hear during your meditation. He is the person you see on the Headspace app videos. He is the face of Headspace. Andy is your guide to a better self.
If you have an Apple Watch, Headspace works with the new wearable too. You can start meditating using the Apple Watch and even do exercises to relax. Headspace asks you to place your fingertip on the Apple Watch screen for 30 seconds.
The Headspace App For Meditation, Mindfulness And Better Sleeping
The Headspace app is simple, well structured and guided meditation app. Simple doesn't mean simplistic. There is a sense of Zen in the design and the user experience (UX). A great example is the Headspace logo, which is also used in the meditation player. A morphing pebble from a beach or grader rather than a perfect Play button cycle. Another example is how meditation sessions appear. Each session is numbered and presented in a way that resembles a path or milestones for a journey.
Headspace App Cost: Free To Start, Pay As You Go
First time users begin their journey with Level 1 or Take10. A combination of 10 guided meditation sessions and videos. These 10 free sessions are part of a bigger picture. A 3 level – 30 day program for meditation basics.
After completing Level 1 you have to pay and subscribe to Headspace to continue the journey to Level 2 and Level 3. There are 2 different subscriptions options. They cost 12.99 USD/EUR / month or 94.99 USD/EUR / year. Whether or not Headspace justifies its price it's up to you to decide. For me the answer is Yes! The app cost vs the benefits is a bargain.
Once all 3 Levels completed the app unlocks its full potential.
Headspace might seem limited in how it works. It's not. The app takes great care of guiding users before exposing its full potential and power.
Headspace is divided in 4 main sections:
My Headspace
Series
Singles
Settings
My Headspace
This is the path to your active journey. My Headspace is a timeline with meditations. Past new new sessions appear here. My Headspace is what you see when you start the Headspace app.
Series
Series are guided and unguided meditations for specific purposes. They vary in duration and goal. Topics include health, relationships, performance and a Headspace Pro program for less guidance. The complete packages of available Series meditations include:
Health: pregnancy, self esteem, stress, anxiety, sleep
Relationships: relationships, change, appreciation, acceptance
Performance: creativity, focus, happiness, balance
Singles
Singles are one shot meditation sessions for times of panic and every day activities. Singles aim to solve problems like stress right on the spot. The focus is on the short term.
SOS: for those times you're having a meltdown, feeling overwhelmed and super stressed
On the go: meditate any time. Sessions for sleeping, cycling, running, walking, eating, cooking and commuting
Classic: One off meditations ranging from 10 to 60 minutes
The Headspace packs for running and sleeping are interesting. They offer food for thought, plus guided meditation in a light way. As a runner i found the running packs to be helpful. It's a nice way to relax and stay focused. Don't expect to listen to the two Headspace running packs and run faster. Instead, think of it as a mental supplement to push the brain. The body and the legs will follow.
Same goes with the Headspace sleep packs. Sleep mediation is another interesting way to ease the mind. If you want to sleep better, that is deeper and without waking up, the sleep meditation packs will help. Don't forget to use your headphones, lock your iPhone and have at least 50% battery. Just in case you fall asleep while listening to Headspace.
Settings
There are a few things behind the hamburger menu. App tour and animations, support, reminders and the download manager. You will not spend much time on Settings unless you are about to travel. More on that later.
HeadSpace App Review Conclusion
3 Things I Do Not Like
Headspace offers notifications called reminders. "Set yourself a gentle reminder for your daily Headspace sessions. Our recommendation would be first thing in the morning", the apps says. Unfortunately the Headspace reminders never worked for me. Even after disabling and enabling the future many times.
There is another kind of notifications called Mindful Moments. These moments are "daily messages to keep you mindful throughout the day", says Headspace. Again, this feature never worked for me. Not in the free app, neither after i paid. Mindful Moments didn't even work after disabling and enabling the future many times.
HeadSpace released an update a few days ago. The new version of the app HeadSpace 2.4, finally fixes the notification issue. Now, HeadSpace reminders and mindful moments actually work. You will get notifications on the time you have chosen to be reminded about your meditation session. Sometimes the notifications are out of schedule but i'm still testing this.
The Mindful Moments also works now with the new version of the app. Still, the experience in kind of annoying. The notification sometimes is longer than the space iOS provides on the Notification Center. Tapping on the Mindful Moment notification opens the app to fully show the notification. In a kind of ugly way. A small box appears on the top of the screen, usually showing one to three more words than the text available on the Notification Center.
Video quality is not consistent. Some videos look more pixelated than others. Some videos offer not much of a value in the context of providing new information. I wish there was a video index to watch videos again.
3 Things I Love
Headspace is beautifully designed and executed. It's a simple, fast and stable app with some twists. The download manager is one of them. Even though the app automatically downloads and deletes sessions, there is a download manager. It provides fine control for the offline content. You can download all sessions, including new or old ones at any given time. This is handy for traveling. Deleting older meditations saves up space on your iPhone.
The sound quality of the each meditation session is good. Andy Puddicombe's voice and narration set the mood in a proper way. Every new session sounds familiar despite the new material and the guided meditations.
The app works even when the iPhone is locked. Saving battery and eliminating distractions when Do Not Disturb mode is activate.
3 Improvements I Want To See
Videos are a great and easy way to consume and digest information. Unfortunately videos are not distinguished from meditation sessions. I would like to be able to find and watch videos again. Even better, i'd love to read the core message of the information available on each video.
Connecting Headspace with hardware or other service would be great. I would love to be able to connect Emotiv with Headspace and see how my brain works. Track changes before, during and after meditation. For the same reason, it would be great if Headspace could connect with Fitbit or Apple Watch. Tracking sleep, sleeping habits and sleep quality is important and potentially beneficial for lifestyle adjustments. Headspace stats are cute but not enough for power users.
It would be nice to have mellow background music or sounds. There are many times of prolonged silence, making me wonder if the Headspace app crashed.
Unlock Mindfulness, Reduce Stress, Improve Skills And Slepp With A Smartphone App
Stress has a huge effect in our lives. Mostly negative and distractive. This is what Headspace wants to improve and fix.
Stress can be good in small amounts, keeping one in alert. Unfortunately that's not the case for most of us. The modern lifestyle is so overwhelming that stress becomes an every day reality. Our brains and bodies react to stress by releasing hormones to cope with it. Those hormones affect other hormones too. A good example is cortisol and testosterone. The side effects can be visible right away. Declined confidence, libido, energy level and lack of focus.
"Stress reduction has leadership implications", says Gary Sherman lead researcher on this study. The study evaluated hormone levels of male executives in an education program at Harvard. That's only one example. Stress can be bad for relationships, sports, studying and more.
The Headspace app goes beyond stress management. Meditation changes the human brain. The mind is slowly rewired. It's a long process but one worth investing your time. It's a lifetime experience to unlock the best of you starting today. Andy Puddicombe is here to help you and everyone around you. The app cost is a bargain compared to the improvements in your life. Headspace worths every penny.
[cta id='1592′]