Alto's Adventure Videos, Game Review For iPhone, iPad 2015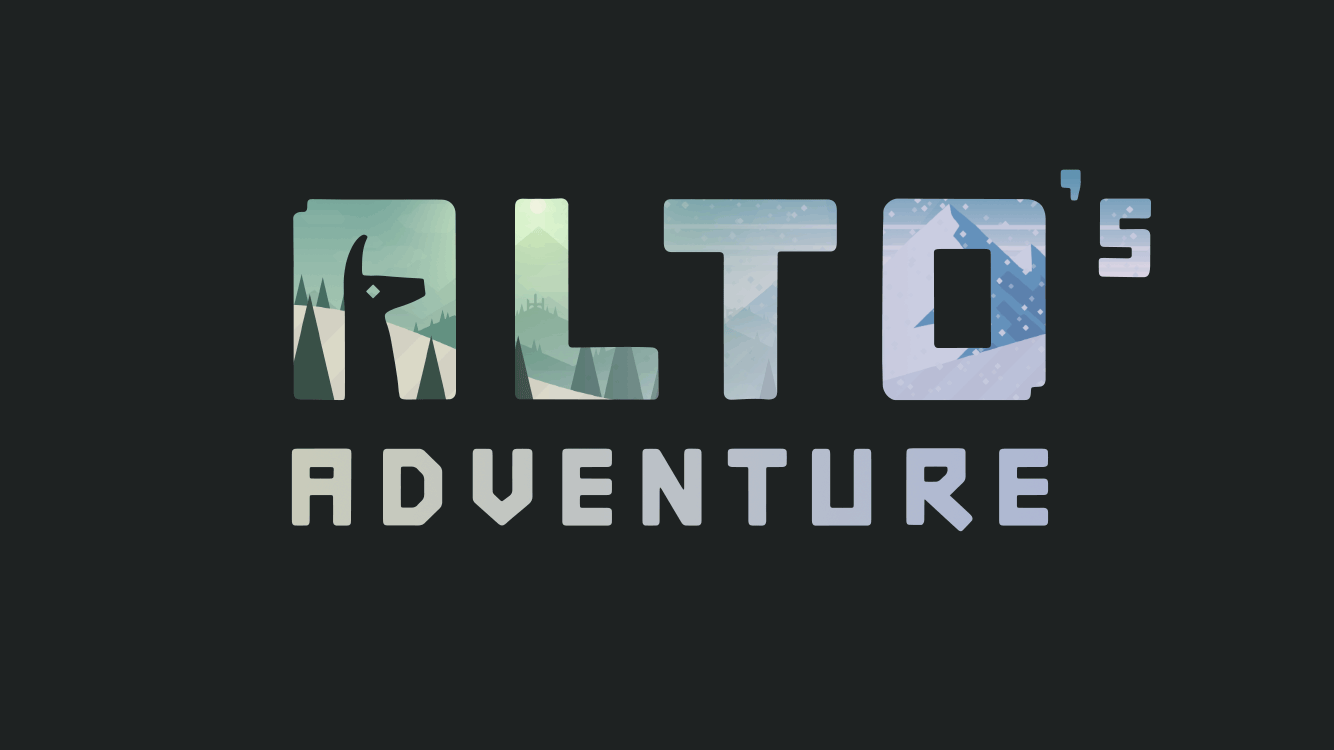 Alto's Adventure is a beautiful, gorgeous game for iPhone and iPad. Snowboarding was never so zen and fun before. Graphics are simple and mellow. Crafted beautifully with attention to detail. Gameplay is easy but sophisticated. Sound is great and the sound fx are subtle.
[pullquote align="right"]SPENDING OVER 2 YEARS CRAFTING EVERY LAST DETAIL[/pullquote]
In late 2012 Ryan and Jordan decided to create a fun 2D iOS game. A blend of "infinite runner" mechanics and snowboarding. They decided they want to build a different game. One with a bold, distinctive look and feel. The duo approached artist and developer Harry Nesbitt and asked for help. After over two years of hard work, Alto's Adventure game became real.
An Endless Snowboarding Odyssey For iPhone and iPad
Alto's Adventure is an endless snowboarding odyssey. You control Alto, a snowboarder into the ultimate experience of his life. Snowboarding against beautiful and ever changing alpine landscapes. When the sun goes down, the graphics become a little too dark for my taste. Alto keeps bumping on rocks because the rocks are hard to see.
The game features fluid physics based movement. Everything is smooth and feels natural. As if you were skiing and snowboarding. Every move is fluid and a delight for the eyes. Even when you land Alto on his head after a bad flip.
Graphics and terrain change as you play. It's a combination of stunning dynamic lighting and weather effects. It's beautiful and a pleasure to look at. I got myself focusing on the stunning graphics rather than Alto's performance. More often than i'd like actually. Especially when competing for higher scores.
It's not only the landscape and graphics that change. Gameplay is easy to learn but difficult to master. As in real life, anyone can go down the hill but only a a few can do it fast and with style. Alto's Adventure lets the gamer try, learn and master tricks to earn extra points. After all the goal is to snowboard faster for longer distances and get high scores. Also collect coins to buy upgrades and complete skill testing goals to earn rewards.
There are 180 handcrafted goals in the game. Things you never thought a snowboarder will do while snowboarding. Not not mention on an iPhone and iPad game. You will rescue runaway llamas, grind along village rooftops and leap over terrifying chasms. It's like parkour with snow and llamas. You will do double flips, catch more coins than ever, score more points in every run, pick up coins magnets and more.
[pullquote]A TRUE IOS 8 APP[/pullquote]
When you think Alto had it all and there is something new in the gameplay. You get a Wingsuit. A proper Wingsuit for flying and perform new tricks. Because you know. High speed snowboarding and llamas when snowboarding aren't enough in an iOS game.
Sound is great. The sound effects are subtle and well placed. Use headphones when you play to appreciate the game sounds. You will hear the difference. iPhone EarPods are good but i prefer using Urbanears Plattan for gaming. Use your headphones and listen to the sound of rain!
It goes without saying that Alto's Adventure looks better in bigger screens. iPhone 5S does fine but iPhone 6, iPhone 6 Plus screens are much better for this game. iPad Air and iPad mini are best for snowboarding game play at home.
After mastering Alto's skills you can play as one of the 6 available characters. Dubbed Alto's friends, including a llama of course. Each character offers a different set of gameplay with unique attributes and abilities.
[cta id='1410′]
A True iOS 8 App Not Just A Game
Apart from the gaming experience, Alto's Adventure is a true iOS app. The game uses the design language introduced in iOS 7 and iOS 8. The background blurs every time your focus needs to shift to other information. There is sound and visual feedback on every tap. Pay attention to the bouncy effect on buttons. The menus change by swiping right or left. There is a sense of depth and flow in everything. There is clarity. The game controls are familiar and well understood. Tap and hold to flip. Tap to jump. Swipe.
Compete With Friends With Virtual Snow And Speed
Like every serious gamer know, competing against real people is the real deal. Alto's Adventure lets you do exactly that. Compete with your friends' high scores and never loose track of it. The game is a universal app and supports iCloud sync. You can play on iPhone when commuting and continue on iPad when you are back home. Your progress will always be in sync. Your high scores too. Support for Game Center is also available.
There is something special in Alto's Adventure. Something thats goes beyond the stunning visuals and the smart gameplay. There is some soft of magic and a sense of Zen. The calmness turns to excitement. After a while you will find yourself playing non stop for hours.
It's obvious that Alto's Adventure is a labor of love. Not just another time waster game built for making a quick buck. This is a five star game with great potential. Give it a shot. Snowboarding was never safer… and fun on iPhone and iPad.
Alto's Adventures Features List
Fluid, graceful and exhilarating physics-based gameplay
Procedurally generated terrain based on real-world snowboarding
Fully dynamic lighting and weather effects, including thunderstorms, blizzards, fog, rainbows, shooting stars, and more
Easy to learn, difficult to master one button trick system
Chain together combos to maximize points and speed
Test your skills with 180 handcrafted goals
Discover six unique snowboarders, each with their own special attributes and abilities
Challenge your friends with Game Center. Compete for best high score, best distance, and best trick combo!
Aquire the wingsuit from Izel's workshop for an entirely new gameplay dynamic
Beautifully minimalist and evocative visual design
Original music and handcrafted audio for an ambient and immersive experience
Universal app with iCloud support. Play on your iPhone and iPad and your progress will always be in sync.
Alto's Adventure is a premium game with no ads or in-app purchases.
[cta id='1410′]